Helping Coaches, Authors And Speakers To Expand Their Reach
Coaching/Mentoring Services
Attention speakers, authors, therapists, and coaches who are ready to STAND OUT AND BE HEARD!
What if I told you could get more clients, sell more books and products, AND become known as an influencer using the power of your VOICE?
Dear Successful Podcaster (in-the-making),
● Do you have a BIG message that can change the world but no one seems to be listening?
● Are you tired of continuing to play small?
● Are you looking for a way to strategically market your business without overwhelming your already busy schedule?
I can definitely relate! When I first started podcasting, I was seeking a creative outlet to explore my own thoughts and ideas while continuing to build my business. I knew I wanted to make a BIG IMPACT on the world through supporting others to design a more creative lifestyle.
But how could I get more people to pay attention to my work, my voice, and my message when I was one of many thousands of podcasters on the internet?
Even as a highly educated and experienced professional, I always had a HUGE FEAR that if I started a podcast, no one would pay attention to what I had to say. What if no one liked my personality or the sound of my voice? What if no one is able to find me in a sea of other podcasts, blogs, and other social media platforms?
I was being held back by my own limiting thoughts and beliefs about my own voice and the gifts I bring to the world. There was no way for me to grow my business, help more people, or be a guest on Oprah if no one knew who I was. So it was high time for me to take the bull by the horns and create my own platform.
So eight years ago I started a podcast and haven't looked back since! I went from being unclear about my message to creating a platform that attracts creative professionals and entrepreneurs of all kinds. I now broadcast daily to hundreds of thousands of people all over the world.
Since then I have learned these 7 truths about podcasting!
● Podcasting is fun!
● Podcasting is NOT only for techies!
● Podcasting is a lot easier when you have a plan and a guide!
● Podcasting can be rewarding and gratifying!
● Podcasting can help people to make important changes in their lives!
● Podcasting is a great way for potential clients to get a sense of who you are and how you do business!
● Podcasting allows you to make meaningful connections with other influencers who can help you grow your business!
Since I began podcasting 8 years ago, I have interviewed over 700+ people including New York Times Bestselling Authors, top coaches, and self-help gurus. I was even invited to attend America's Imagination Summit at New York City's Lincoln Center for the Arts alongside Deepak Chopra, NASA astronauts, and Sir Ken Robinson.
Now I support hundreds of other entrepreneurs to help them start and sustain their own podcasts via my private and group coaching programs.
My students have
● been listed on Itunes' New and Noteworthy podcasts.
● achieved several thousand downloads in a single day.
● received stellar reviews.
● created a fast track to building their money making email list.
● built a loyal tribe of people who buy their products and programs.
Let me help you get rid of the overwhelm in starting a podcast by enrolling in my private podcast coaching today!
Introducing: Launch and Leverage Coaching
Launch and Leverage is an 8-week program where I'll help you launch your show AND guide you towards turning your podcast into a content creation machine and thought leadership platform.
You'll discover:
● The best strategies for monetizing your podcast
● How to format your podcast so that you draw in thousands of listeners
● Secrets to ranking high on iTunes
● How to get high level guests for your podcast (if you are doing interviews)
● How to use a podcast to develop new partnerships and connections, even if you're doing a solo podcast
● How to use a podcast to continually expand your reach and get your message out in the world in a big way
● What equipment and software you'll need (and my step-by-step guidance in helping you with this)
● Lifetime access to the Stand Out and Be Heard Community of 70+ podcasters and ongoing training and mastermind calls
● Access to my private network of contacts (I've interviewed over 700+ people on my shows including New York Times Bestselling authors and top coaches and self-help gurus
● Advanced monetization strategies
● I will book you on 5 podcasts in your field so you can build exposure and position yourself as an expert.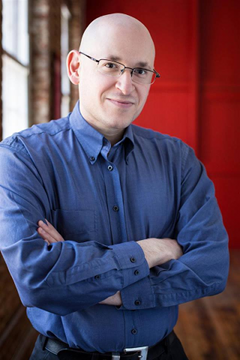 Doug Foresta, LICSW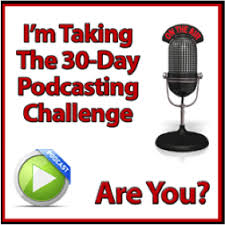 Co-Founder of the 30 Day Podcasting Challenge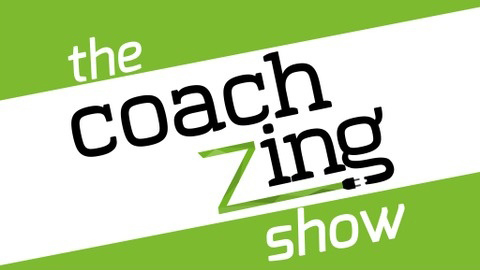 Host of The Coachzing Show on iTunes and Stitcher Radio
Follow Doug